Infinity Ward's take on battle royale has had a fair few balancing issues since release.
One of the most prevalent has been the pervasive infinite stim glitch. The exploit that enables players to survive outside the playable circle indefinitely.

The glitch requires the player to throw a grenade at a wall which they will then pick back up. They must then drop their weapons while still holding the grenade, after which the grenade will disappear.
Following this sequence the player will be able to infinitely heal themselves with the stim item, allowing them immunity to the deadly gas outside the playable circle.
This will mark the third time the glitch has returned; it was originally removed in October and then again in November.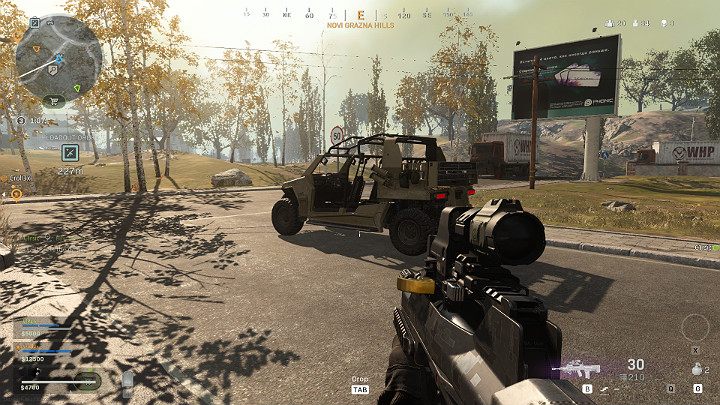 Blueprints: Pay-to-win
Players have been understandably frustrated by the glitch, though it seems there may be worse aspects regarding the game's fairness.
There are reportedly many issues that currently hamper the experience, from unbalanced weapons to a companion app that reveals player stats.

Particularly concerning to players are Blueprints. Acquired through ownership of the paid battle pass or by purchasing them through the store, Blueprints ultimately allow the player to unlock high-level attachments early.
This is proving problematic for the game's weapon balance; players who purchase the Gallantry Blueprint for the Mac-10 are at a large advantage, for example, with this variation of the weapon doing the same damage it would for a headshot to every limb.
Warzone has done well recently, with a player base of over 85 million at the start of December. Still, it seems there's still a lot of work to do to create a fair, balanced experience. Get the Call of Duty: Warzone – Starter Pack here. If you want to buy Call of Duty: Black Ops – Cold War & you are on XBOX then check this great deal for the game, for other platforms check here.)

Are you currently playing Warzone? Are you enjoying it? Let us know in the comments.

If you enjoyed this article, why not check out our other work such as Four Games That Handle Mental Health Right, or Five Amazing Songs We Have Games To Thank For. You can also get even more content on our YouTube channel. Thanks for reading VeryAli!
Like our content and want to support our work? Then you can help support us by using the creator code/tag VeryAli on the Epic Games Store. Or Fortnite's in-game store, and/or directly donating through  streamlabs.com/VeryAli. We really appreciate it and it helps us keep going during these trying times.